A few snap shots of what goes down outside of just telling jokes.
Hong Kong crew at Osan Airforce Base
Headlining for the first time outside of Hong Kong at KL's Crackhouse Comedy Club!
Performing at the Moment of Charity Gala
Opening for The Daily Show's Roy Wood Jr.!
First Innagural Bangkok International Comedy Competition. 2nd place!
Very aggressive crowd work
Something something white people
Hong Kong's first ALL-COMICS storyte
Performing for 600 at the KITEC Theater
Hong Kong International Comedy Competition 3rd place
Chilling with the finalists of the 2015 HKICC
Pete Lee and I sharing lesbian haircuts
Performing on the Yuk Yuk's Toronto mainstage at the Nubian Disciples of Prior Show, June 2015
Show after parties with Ryan Hynek, Adam Walz, and the founder of Kung Fu Komedy Turner Sparks
Taking photos with my own poster because of narcissism.
Suzou debut with the Kung Fu Komedy crew!
Tom Rhodes hair holds up much better than mine when on a boat.
Opening for the hilarious Steve McGrew at the Venetian, Macau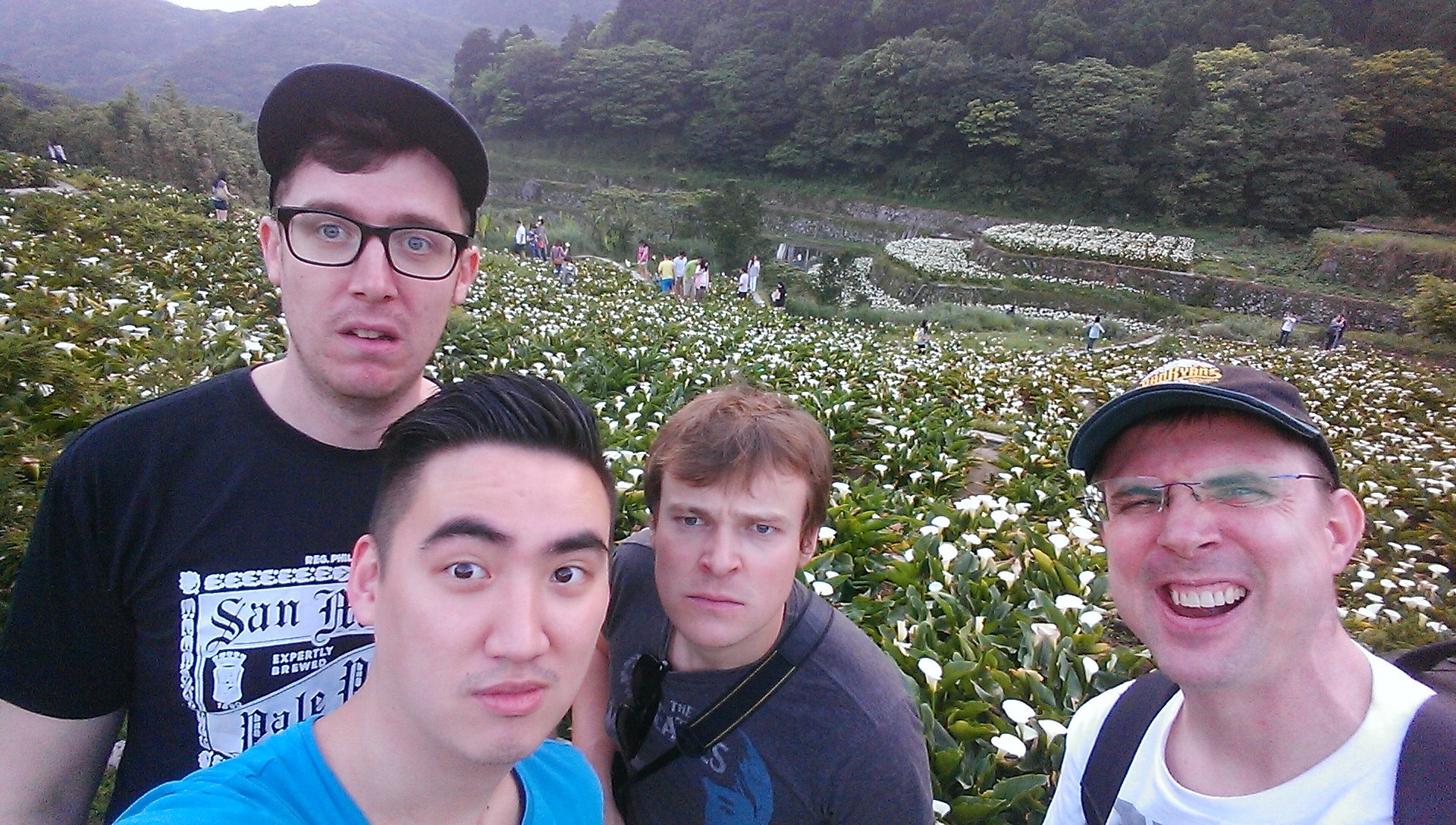 Took a hike with some comics to go see the tulips bloom in Taipei before our Taiwan debut. Because we're very manly people.
Once again opening for the hilarious Dwayne Perkins
Killer Myanmar debut at 50th Street Bar, Yangon with great friends and amazing comedians, Sam Moorhouse, Ryan Hynek, William Childress, and Sean Hebert
With Bill Burr at his phenomenal Hong Kong debut
Gina Yashere - the NICEST person in all comedy
Post show parties with some of my favourite people in the world.
Magners Comedy Festival. The crew and Tony Baker
With the legendary George Wallace. An entire family of NFL players, the comic probably chose the best path.
Give me a mic at a wedding, and good things will happen.
Lizzie Bee Community Arts Charity Show @ Lily & Bloom
All the comics in the scene showing up for the Sogodogo wedding
How many other people get to perform in a boxing ring?
Somehow got to do a charity show that involved 200 me dressed as bond villains, strippers, bare knuckle boxing and some of the best steak you'll ever eat.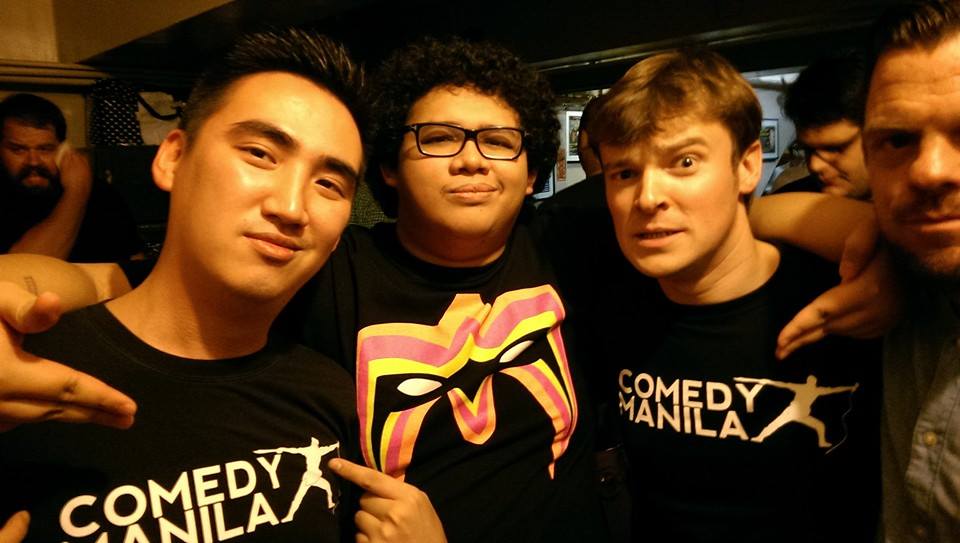 Supporting Comedy Manilla with one of our Pinoy favourites, Red Ollero
Macau show with the father of South African Comedy, Barry Hilton.
Cantonese comedy debut at Million Dollar Mic
Filming a comedy documentary with Josh Weinstein and the guys from ACME Comedy
Acme Roadshow in Hong Kong with Tom Segura, Chad Daniels and Pete Lee. Definitely the highlight of the 2014 Hong Kong International Comedy Festival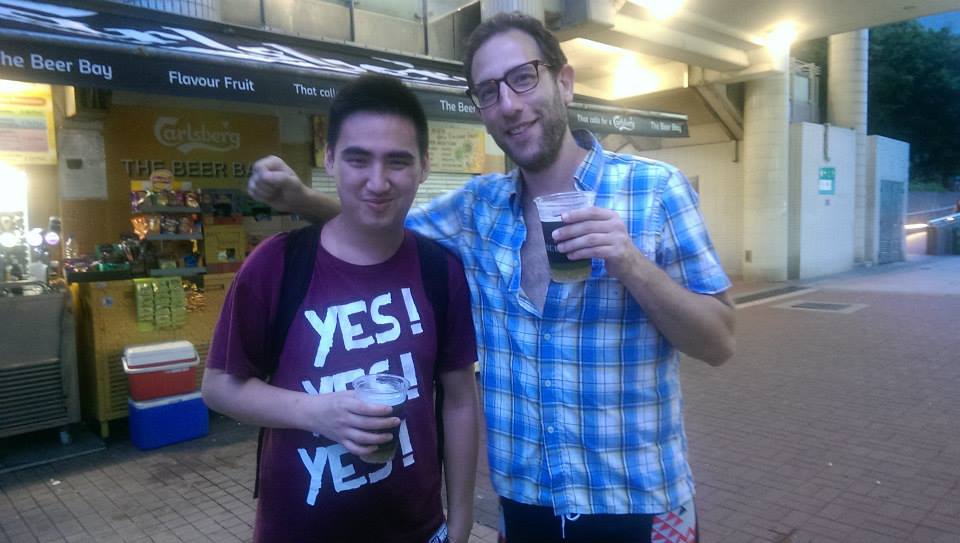 Post-boat party drinks at the harbour with Ari Shaffir.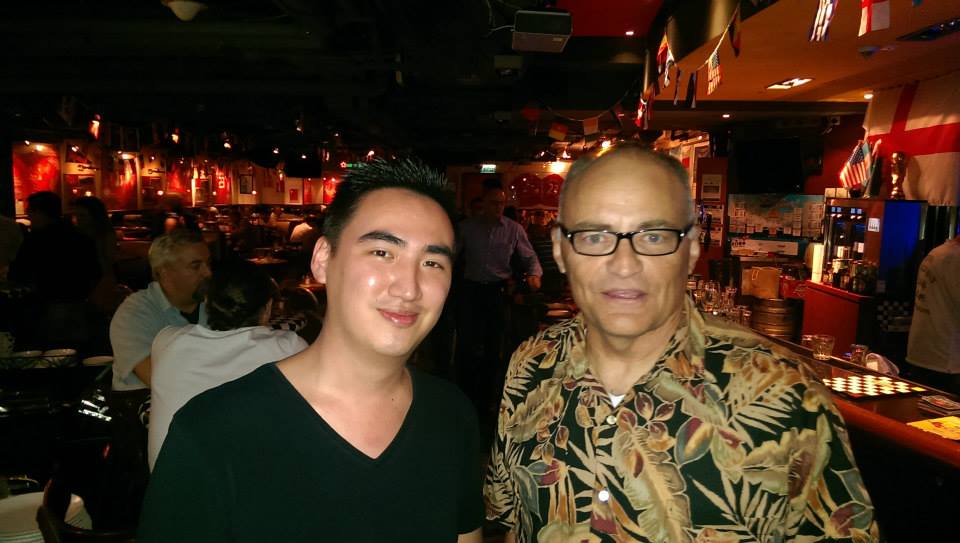 The brilliant Brad Upton. Patriots fans and Seahawks fans can still get along
Debut in Guangzhou after filming an episode of the (possibly Government propoganda laden) show China Chats with Paul Johnson, Sean Hebert and Tamby Chan
Dwayne Perkins with local regulars Sean Hebert and I. A few hours before Dwayne got "Marry That Girl" stuck in my head for a week.
Opening for Aastha Lal on hr first one-woman show. Not a bad way to debut in Toronto
Opening for Jim McDonald, right before he showed me his ass.
The heckler destroyer, Joe Klocek
Packed host at Jody's in Olongapo, Phillipines
TakeOut Comedy roadshow with the Comedy Manilla crew
Discovery College Fundraiser Show with Anthony Solomini, Pete Grella, Tamby Chan and Nick Oliver.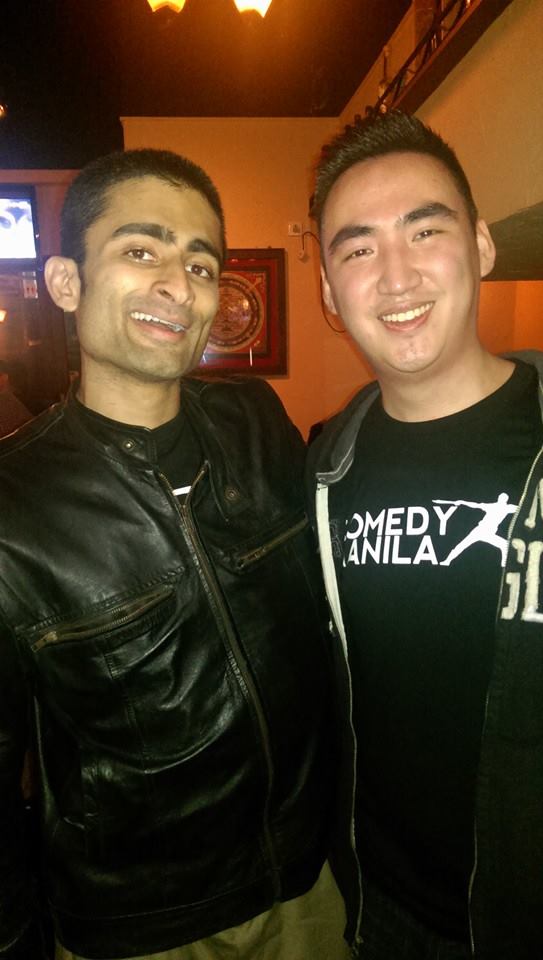 My buddy, travel writer and Cracked.com editor Ryan Menezes surprises me in the front row of my show
It's all about the eyebrow game
NYC debut at the Broadway Comedy Club
Working with John Moloney in Macau
Performing barefoot at the Hush Up Secret Island Party. Hundreds of hippies, and later a baby walks on stage.
Find me (almost) every Wednesday at Hong Kong Brew House
Butch Bradley, a comedy mad man.
MGM Grand Macau show with Jimmy Motherfucking Shubert
TakeOut Comedy Road Show in Angeles. Who thought my Philippines debut would involve so many hookers in the audience?
Finalists of the 2013 Hong Kong International Comedy Competition. William Childress, Pete Grella, Sean Hebert, Myself, Ryan Hynek, Sam Moorhouse, Matthew Giffin, Jason Leong and Jim Brewsky, with Paul Ogata as host.
Performing for 700 at the Y-Theater in Chai Wan
Grabbing an invisible tit.
The true world travelling comic, Tom Rhodes, being a little obsessed with Tamby's tattoos
Mr. Ryan "I'm Kinda Cute" Stout.
Aziz Ansari taking a break from filming The Getaway to hang out with the local comics
Got to perform with the legend Emo Philips! One of the most humble guys in the industry
I'm pretty sure I just said something racist.
Home Turf: TakeOut Comedy Club
Opening for Paul Ogata with my buddy Gary Jackson in Tokyo, Japan
Hosting the Hong Kong Brew House open mic and showing some first timers the ropes
Catch me most Friday/Saturdays at TakeOut Comedy